We Just Expanded and Doubled in Size.
The Triangle's Premium Strength Gym. Built by lifters.
24/7 access to a stunning air conditioned facility with high end competition grade equipment for Powerlifting and Olympic Weightlifting. USA Powerlifting Regional Training Center & USA Weightlifting Club. Clean and never too crowded, with plenty of parking. We also offer coaching, programming, and movement correction for athletes of all types.
If you're into Powerlifting or Weightlifting and need a place to work out, or have never lifted before and are ready to experience the benefits of strength, you're in the right place.
The gym is unstaffed and members only. You can't just show up and walk in if you're not a member. If you would like to see the gym, schedule a tour or drop-in.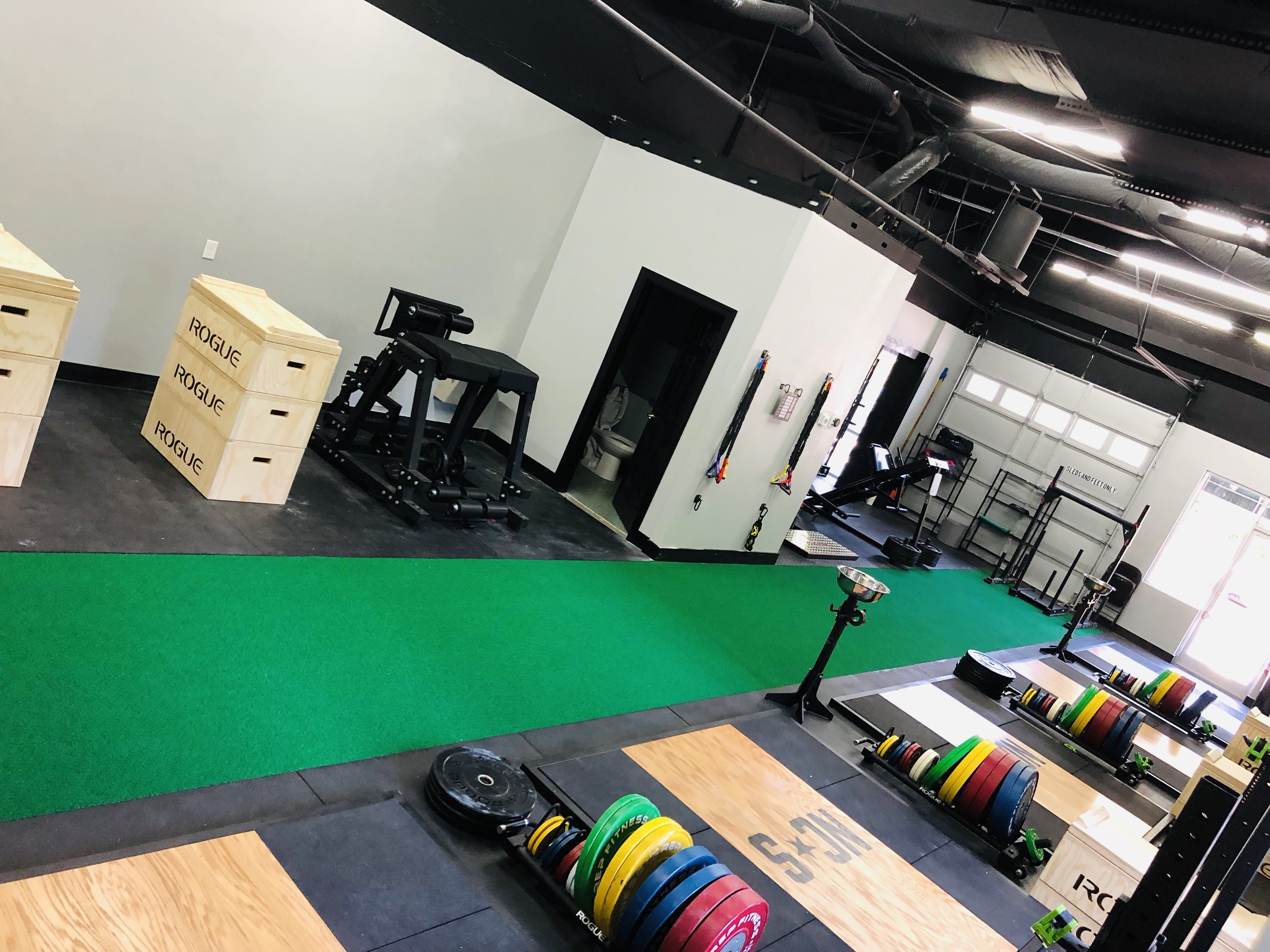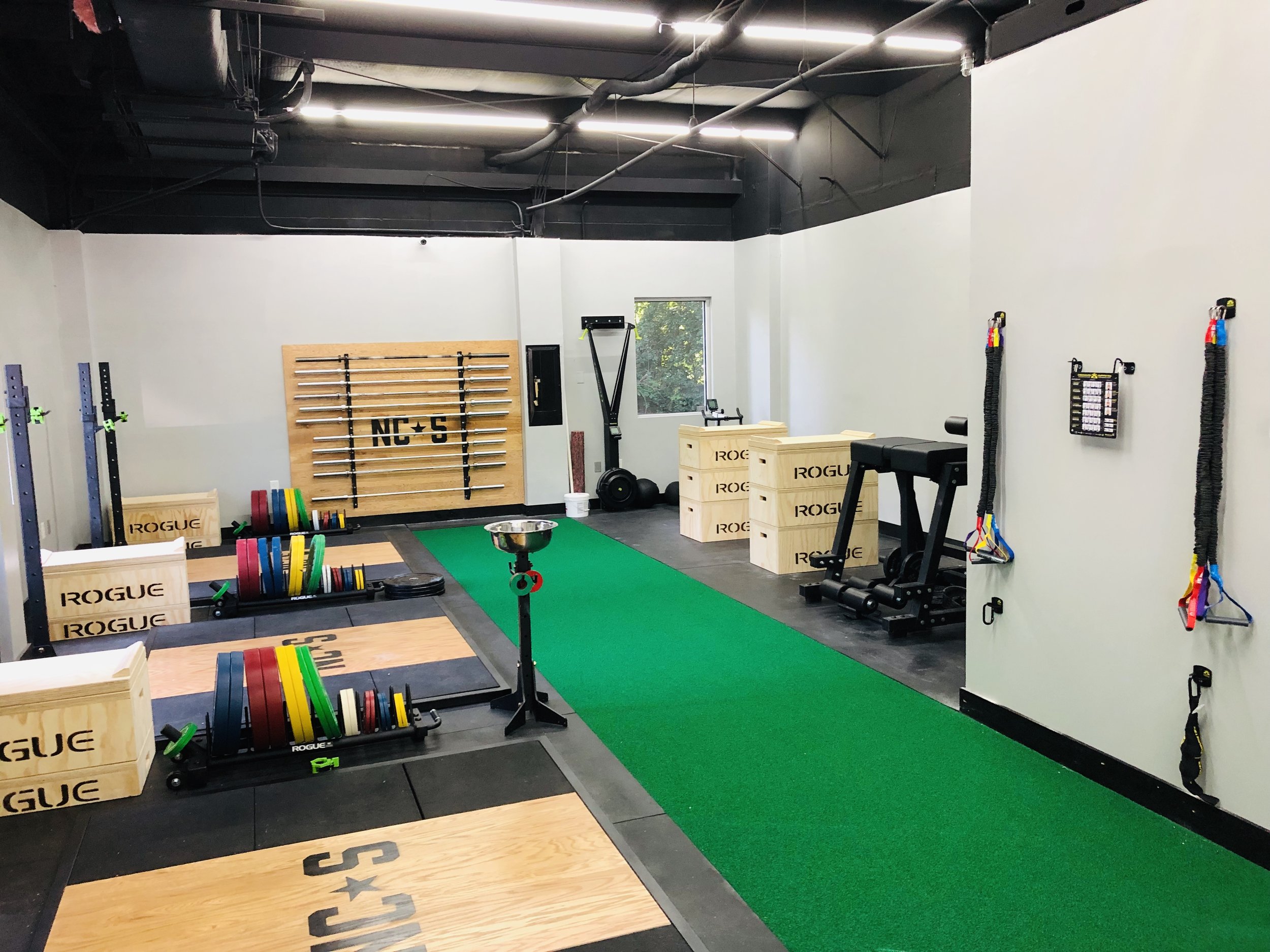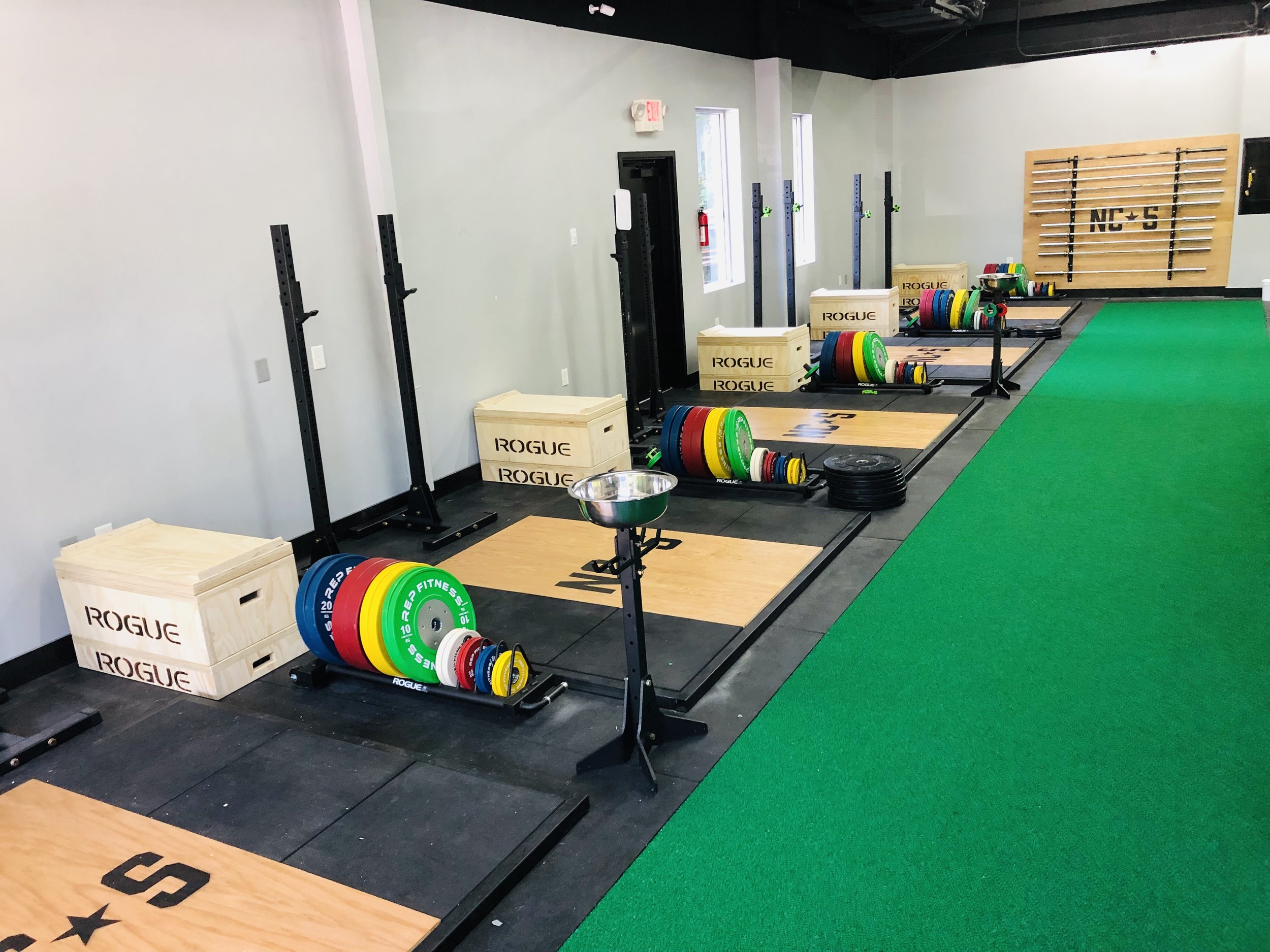 OUR GYM
Equipment
50' of padded turf w/sleds

4 Power Racks

3 Deadlift Platforms

5 Custom Built Oak Olympic Platforms

2 Combo Rack Competition Platforms

750kg of calibrated kg bumpers

1600kg of calibrated kg plates

2500# of standard plates & bumpers

10 Ohio Power bars, 1 B&R2 Bar, 1 Ohio Bar

10 20&15kg Rogue Competition Bearing Bars

Jerk Blocks, Pulling Blocks, Squat Stands at each platform

Ohio Deadlift, Cambered, (2)SSB, Swiss,Duffalo, Hex, Seal Row Bars

Dumbbells up to 125#

Kettlebells up to 203#

300# Selectorized Lat Pull

Belt Squat, Leg Press, Hack Squat

Reverse Hyper,GHD, Yoke, Axle

Bands & Chains, Deadlift Blocks

C2 Rower, C2 Bike, C2 Ski Erg

...and more